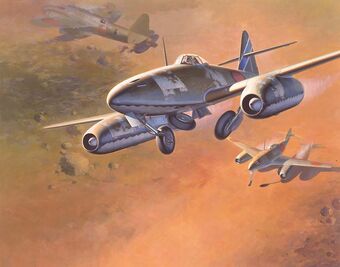 The KaRyuu is a special aircraft avalable to players who sink 100 Carriers while on the Japanese Campaign of Naval Ops: Commander. It is also avalable via the Japanese Tech Tree in Naval Ops: Warship Gunner. The KaRyuu (Nakajima Ki-201 Karyu) was a Japanese Jet Fighter designed during World War II that was never put into production. It was a project being worked on by Nakajima in 1945. It is of a design similiar to the German Me262.
Type:
Nation of Origin: Japan
Tech (Air Tech): --
Price:
Night Flight:
Endurance:
Armaments:
Community content is available under
CC-BY-SA
unless otherwise noted.